Northern Italy tours include the regions located above the Po River. Visit the beautiful northern Italian regions Aosta, Emilia Romagna, Friulli, Lombardy, Liguria, Piedmont, Trentino, Veneto. Popular Northern Italy vacation destinations include the Italian Lakes District, the Italian Riviera, and popular destinations Bologna, Bergamo, Cinque Terre, Genoa, Lake Maggiore, Lake Como, Lake Garda, Milan, Parma, Portofino, Turin, Verona, and Venice.
Northern Italy includes all climates and geography. In hours you can travel from the top of Alps to the Mediterranean and Adriatic seas. Along the way are medieval and Renaissance towns, world class cities, rolling hills dotted with the vineyards producing the finest wines, Made in Italy factories producing the world's finest luxury goods, and churches, palaces, and castles with fine art masterpieces. Classic trattorie and osterie serving fine Northern Italian cuisine are found along the way. Northern Italy is the home of fine cashmere and popular Made in Italy fashion brands, motorcars like Ferrari, Ducati, and Maserati, Parmigiano Reggiano, San Daniele and Parma prosciutto, Balsamic Vinegar, Prosecco, Murano Glass, and much more. Its regions are among the wealthiest in Italy and Europe. World class resorts along the Italian Riviera, the finest food, the best shopping. For more about planning a trip to Northern Italy watch the video and check out the all inclusive northern Italy vacations below.
---
Northern Italy tours provide authentic moments travelers are looking for in a trip to Italy. The best trips to Northern Italy and escorted Northern Italy tours are listed on this page. This huge selection of all-inclusive tours to northern Italy are guaranteed to include fabulous expert English-speaking tour guides, luxury 4-star and 5-star accommodations, delicious authentic northern Italian regional cuisine and local wines, luxury transportation between cities, and more all at the lowest price. ItalianTourism.us all-inclusive northern Italy vacation packages are an unparalleled value and the best investment for your holiday to northern Italy.
For information about the Northern Italy tours click the links
3 Nights Tuscany Estate
3 Nights Sestri Levante
The Tuscany and Italian Riviera tour visit two of Italy's most beautiful areas. Tuscany is a well-known region known for its fine cuisine, art, hill towns, and where the Renaissance city Florence is located. The region of Liguria is located in northwest Italy on the Mediterranean Sea. Its coast is known as the Italian Riviera. This trip visits in Tuscany the towns Lucca, Pisa, Florence, and Siena. Along the eastern Italian Riviera it visits Portofino and Cinque Terre. For more information about this trip to Northern Italy click here.
2 Nights Lake Como
2 Nights Lake Maggiore
2 Nights Lake Garda
1 Night Milan
With 6 nights around the Italian Lakes and 1 night in Milan this Northern Italy vacation brings you to the Italian Lakes highlights.
1 Night Milan
2 Nights Lake Garda
2 Nights Lake Como
2 Nights Lake Maggiore
This northern Italy tour travels from Milan to three of Northern Italy's lakers: Lake Garda, Lake Como, and Lake Maggiore and two of northern Italy's regions: Lombary and Veneto.
2 Nights Rome
1 Night Assisi
2 Nights Padua
2 Nights Milan
This northern Italy tour travels from Rome north through the regions of Tuscany, Veneto and finally Lombardy. Enjoy visits to Assisi, Orvieto, Padua, Venice, Verona, Lake Como, and Milan.
2 Nights Lake Maggiore
2 Nights Genoa
2 Nights Parma
1 Night Milan
This northern Italy tour travels from Lake Maggiore south to the Italian Riviera, through the Emilia Romagna region and finally Milan. This northern Italy trip itinerary includes some of Italy's most picturesque and lesser known towns including Como, Vegevano, Pavia, Levanto and Parma. it also includes two world-class northern Italian cities Genoa and Milan.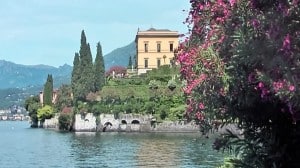 1 Night Zurich
1 Night St. Moritz
1 Night Lugano
1 Night Zermatt
1 Night Montreux
2 Nights Lucerne
This Switzerland and Italian Lakes tour travels through Switzerland's charming old villages full of culture and history with the natural beauty of the alps and lakes. This trip itinerary includes Zürich, St. Moritz, Lugano, Zermatt, Lake Geneva, and Lucerne, plus the Principality of Liechtenstein.
2 Nights Baveno (Lake Maggiore)
5 Nights Desenzano del Garda (Lake Garda)
1 Night Milan
Enjoy the tranquility and beauty of Northern Italy's Italian Lakes region. With five nights in Sirmione you'll have time to unwind, relax and take in the fresh air and spectacular scenery. The tour includes excursions to Bergamo, Como, Modena and Verona. You'll also stay overnight in Northern Italy's fashionable city Milan.
1 night Zurich
2 nights Geneva
2 nights Zermatt
1 night St. Moritz
2 nights Lucerne
This trip travels from Zurich to visit all of Switzerland's sightseeing highlights including Geneva, Zermatt, St. Moritz, and Lucerne. This tour itinerary also includes the Principality of Liechtenstein. And travel north of Italy through the Alps from Zermatt to St. Moritz by Glacier Express.
2 Nights Como
2 Nights Venice
4 Nights Montecatini
The Italian Lakes to Tuscany tour combines the beautiful Italian Lake Como with Venice in Northern Italy and Tuscany into one all-encompassing Northern Italian Lakes to Tuscany tour package. This moderately paced trip around northern Italy includes Bellagio, Como, Verona, Venice with Tuscany's gems Lucca and Cinque Terre. You may also join optional excursions to Florence and Siena.
2 Nights Milan
2 Nights Baveno
2 Nights Santa Margherita
1 Night Parma
1 Night Milan
Fashion capital Milan gives way to the jagged, sun-drenched coastline of the villages of Cinque Terre, as refined elegance and untamed beauty unite in the contrasts of Northern Italy tour. Cinque Terre, Milan, Parma, Italian Lakes, Genoa and the Italian Riviera are all included on this escorted Northern Italy tour itinerary.
1 Night Zurich
1 Night St. Moritz
1 Night Lugano
1 Night Zermatt
1 Night Montreux
2 Nights Lucerne
Explore the alps and picturesque towns while taking in the stunning scenery of Switzerland. Visit the northern Italian Lak/venice-tuscany-amalfi-coast-tours-package/e Maggiore. Enjoy the untouched rivers and mountains of Switzerland. Stroll the charming and sophisticated Swiss mountain towns.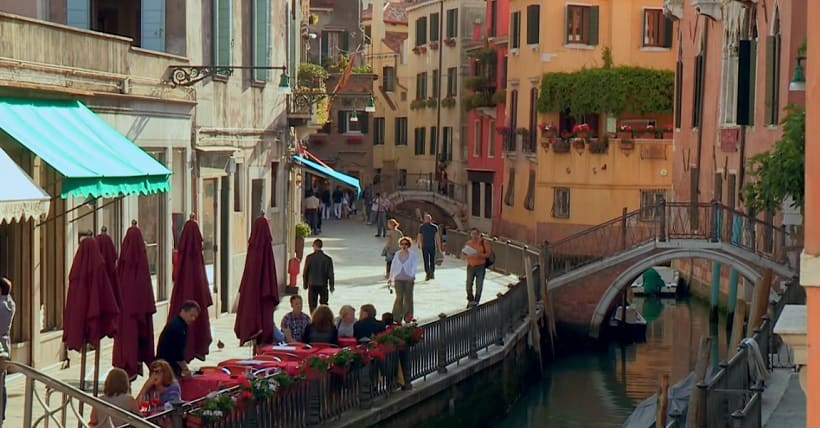 2 Nights Venice
4 Nights Montecatini, Tuscany
3 Nights Sorrento & Amalfi Coast
Visit the magical floating city Venice located in Northern taly's Veneto region. This tour then travels from Northern Italy to Tuscany where you'll have four relaxing nights and then on to Southern Italy's Amalfi Coast.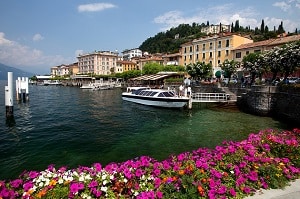 2 nights Como
2 nights Venice
2 nights Florence
3 nights Rome
Begin your Italy vacation in the beautiful Lake Como area. There you'll visit Bellagio. After you'll travel across Northern Italy from Lombardy to Venice in the region of Veneto. Along the way enjoy an excursion to Verona. After visiting these Northern Italian gems this tour includes the great cities Rome and Florence.
2 nights Milan
2 nights Parma
1 Night Lucca
2 Nights Santa Margherita
2 Nights Turin
If  you enjoy the finer things in life —fine foods, fine cars, fine architecture, and fine wine — then you'll love this Northern Italy tour. From Milan, the capital city of Northern Italy, you'll travel to Parma, which is one of the Italy's best kept secrets. Then its on to another Opera-lover destination Lucca. After visiting Lucca you'll travel up the Tuscan coast to the Cinque Terre and Italian Riviera. The tour continues on to another off-the-beaten path Northern Italy destination Turin.
2 Nights Stresa
2 Nights Turin
2 Nights Santa Margherita
1 Night Parma
2 Nights Treviso
The 11-day Northern Italy Small Group Tour travels from Stesa on Lake Maggiore. Destinations include Turin in the Piemonte region. Then the tour travels to the Italian Riviera with 2 nights in Santa Margherita where you'll visit Portofino and Cinque Terre. The tour continues to Italy's culinary capital and charming town Parma.  The tour ends in Treviso on the Veneto region. For information click here.
2 Nights Milan
2 Nights Lake Maggiore
2 Nights Verona
2 Nights Bologna
2 Nights Venice
This 5-star Northern Italy tour discovers the most beautiful destinations and includes all 5-star luxury accommodations. Italian Lake destinations include Stresa on Lake Maggiore, and Bellagio and Tremezzo on Lake Como. Picturesque towns include Bergamo, Bologna, Mantua, Venice and Verona. Enjoy fine authentic Northern Italian food, the finest accommodations, and private after hour tours of the sightseeing highlights.
2 nights Stresa
2 nights Sestri Levante
4 nights Cortona
2 nights Venice
Experience the romance of Northern Italy come to life. You'll experience it all at a leisurely pace and luxury accommodations. Enjoy 2 wonderful nights in each of Stresa, Sestri Levante (Cinque Terre) and Venice, and 4 nights experiencing authentic Tuscany in a villa accommodation located in Cortona. These are Northern Italy's treasures. This is the perfect tour to explore the treasures of Italy's north.
2 nights Italian Lakes Como or Maggiore
2 nights Venice
4 nights Montecatini
3 nights Sorrento or Naples
Enjoy a relaxing tour through Italy's beautiful regions. Travel north to south beginning in Lake Como, travel to Venice and Verona, then spend 4 nights in Tuscany's spa town Montecatini. From there visit Cinque Terre, Lucca, Siena, and Florence. After travel to southern Italy's Campania region with choice of hotels in the lively city of Naples and relax in the resort town Sorrento.
2 Nights Como
2 Nights Venice
2 Nights Florence
3 Nights Rome
2 Nights Sorrento
Visit Italy's great cities Venice, Florence, and Rome with the beautiful Northern Italian Lakes district and southern Italy's Amalfi Coast. This comprehensive tour travels north to south with two nights in each destination and three nights in Rome.
Book your Northern Italy tour with airfare or land-only. Northern Italy tours with airfare typically depart the United States and Canada in the evening and fly to Italy overnight arriving in either Milan or Venice. ItalianTourism.us can help you add-on these tours of northern Italy to your European vacation and Mediterranean cruise. These vacations are guaranteed to be the best all-inclusive northern Italy tour packages.
13-Day Amalfi Coast, Rome, Florence, Venice, Stresa