Exclusive private Vatican Museum tour takes you directly to the works of art that matter. Tour the Sistine Chapel, Raphael Rooms, Hall of Maps, and other important rooms are highlighted by your English-speaking expert licensed private Vatican tour guide. Tour one of the most important and most valuable art collections in the world enjoying the knowledge and expertise of your own private tour guide.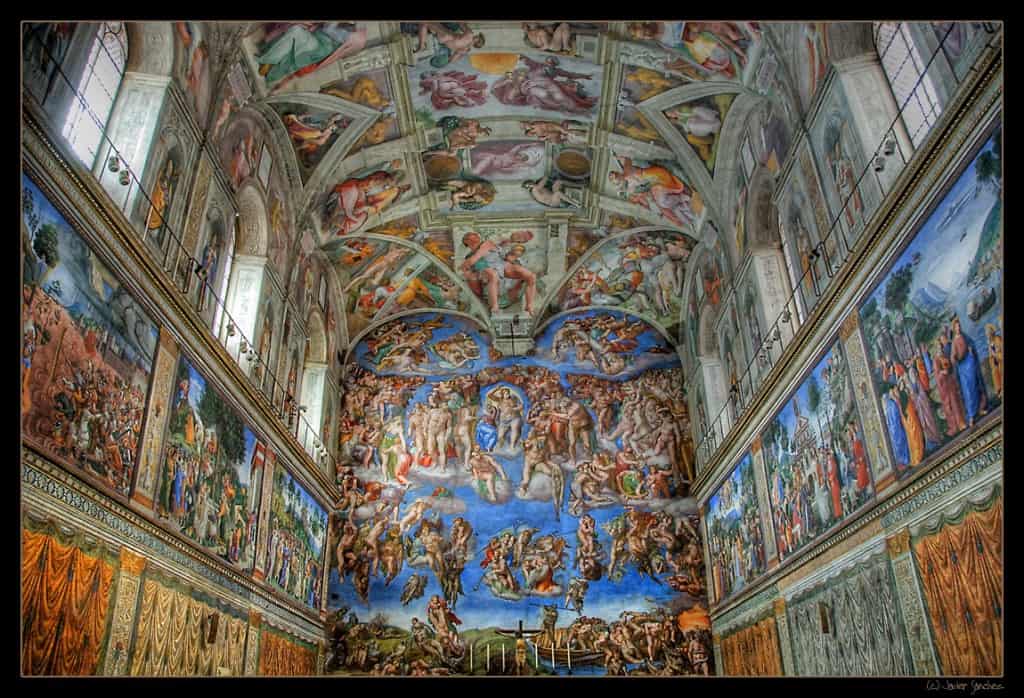 Private Vatican Museum Tour Duration: 4 hours
Total price not per person
1 – 5 Persons – €430.00
6 – 10 Persons – €540.00
11 – 15 Persons – €670.00
16 – 20 Persons – €760.00
Your private Vatican tour guide will meet you at your hotel in Rome's center where you will then travel together by taxi to Vatican City. On the way to Vatican City your private Vatican tour guide will give you a little history and background so that by the time you enter the Vatican museums you have some inside knowledge. Tour the Sistine Chapel, Raphael Rooms, St Peter's Basilica, Hall of Maps, with your own English-speaking expert Vatican tour guide.
Private Vatican Museum Tour Details
Exclusive reserved entrance, zero waiting time.
Enter 15 minutes before any other group, meaning a semi private experience in the Vatican Museums before they open to the public. One of the highlights is that you will enter the Sistine Chapel before anyone else, enjoying the silence and no crowds in one of the most suggestive locations in the world.
Special access to rooms and sites closed to the public such as: The Bramante Staircase, the Niccoline Chapel, the Chiaromonti Room, the Gallery of Statues, the Room of Animals and the Open Loggia. Special access also to the Gardens.
Vatican Tour offered: Monday through Saturday at a time convenient for you. We suggest the private Vatican Museum Tour at 8AM before it opens to the public or an afternoon Vatican Museum Tour when the crowds have thinned out.
The Vatican Museums are a large and overwhelming collection and visits, particularly on crowded days, can be physically exhausting. It is not advisable to bring small children. Price includes Vatican skip the line ticket and private English speaking Vatican tour guide.
To schedule a private Vatican Museum guided submit the form to ItalianTourism.us or click to send your request to a certified Italian Tourism Italy travel agent with details of date of travel and preferred time for your private Vatican Museum tour.
Click to return to Vatican Museum Guided Tours page